couples kinkassage rose richie
If you've read my blog "Relationship Reconnection", you understand the importance of intimacy between partners – it's something deep and unique to your relationship.  You cannot get it from others – casual encounters, swinging, cuckolding, escorts, a lap dance at a strip club or a saucy girl's night out. As lusty as those "transactions" can be, they won't solidify your intimacy or sexual satisfaction in the long run.
couples kinkassage rose richie
WHY SEE ME?
I can teach you how to recover / raise your intimacy and take your connection to the next level. As no two people are the same, no relationship is either.  That's why I work intuitively and never apply a "one-size-fits-all" approach to my services.
I'm also a BDSM lifestyle and professional Mistress – have been since 2008.  I was a registered nurse in my first career.   That enabled me to develop a professional, up-front and trusting rapport with my clients from a very early point in my adult life.  My skills as a Mistress allow me to be present, focused and able to explore and deliver sensation in a safe consensual way.
HOW TO PREPARE
Your session will take around 4 hours so please make sure you're not locked into any other commitments for the remainder of the day or evening. Also, please make sure you haven't overindulged in food, drugs or alcohol in the day prior to your visit.   A light meal beforehand is fine, don't overdose on caffeine or carbs either lol
The all important thing – be freshly showered and dressed in clean comfortable clothing.  Not too much jewellery, makeup, heavy perfumes or aftershaves. And definitely no smoking.
WHEN YOU ARRIVE
When you arrive for your couples session, we will sit down and have a candid discussion about your story.  I encourage you to talk openly about your relationship, your likes (both individually and as a couple), any issues regarding your health and sexual histories, and what you expect to be able to take away from our time together. You're also welcome to ask questions at any time during the session.  Best get those awkward ones out of the way at the start so you can fully relax and feel comfortable as we progress.
I won't be undressed during our session, but you are both encouraged to dress/undress as you feel appropriate.  Of course, the partner on the receiving end will be naked while you are on the massage table, but you can be draped if you feel more comfortable doing so. You're also welcome to bring your favourite toys (or just a picture of them) along so I can get an idea of your bedroom dynamics and how we can improve them as well.
I'm a mature, friendly and outgoing person.  I work intuitively and establish an energetic connection with the people I work with.  My hands-on coaching style will have you both feeling excited to learn my tantalising techniques to arouse and relax each other.  You'll experience levels of bliss and arousal that will exponentially heighten your intimacy and connection as a couple.  And you'll take away with you the skills and knowledge to repeat and improve on this amazing experience going forward.
Now, let's get your bedroom "mojo" back…
couples kinkassage rose richie
WHAT TO EXPECT IN A SESSION (MEN)
Sensual & Erotic Bodywork
Our Magic Hands Sensual Touch
Lingam Coconut Oil Relaxation
Teasing Sensate Touch Techniques
Dual Play Bodywork
Personalised Breath Coaching
Whole Body Vibration for Chakra Activation
Pudendal Nerve Awakening – to bring pleasure ALIVE!
Pelvic Nerve and Vagus Nerve Activation
Awakening of over 15,000 nerve endings in the Pelvic cavity
Bootylicious Rosebud Reflexology
G-spot stimulation (prostate massage)
Heightened Ecstatic States of Consciousness
Profound Relaxation into Theta Brain Waves (Zero Brain Chatter)
You may experience a Full-Body Cellular Orgasm
couples kinkassage rose richie
WHAT TO EXPECT IN A SESSION (WOMEN)
Dual Touch Bodywork
Yoni Awakening Bodywork to dissolve unprocessed injuries and trauma which cause Yoni pain, dryness and tension.
Yoni Awakening Bodywork to awaken bliss & pleasure
Yoni Awakening Bodywork to assist awakening and / female squirting
Personalized pleasure coaching
Sensate Touch Techniques
Tantric Principles
Being present while relaxed into the moment
Breathing techniques to awaken sexual energy pathways
Shamanic body de-Armoring
Pudendal nerve awakening to bring pleasure ALIVE!
Pelvic nerve and Vegas nerve activation
Awakening of over 15,000 nerves in the pelvic cavity
Enjoy bootylicious buttock bodywork and rosebud reflexology
.
CONTACT ME
Ms. Rose Richie
Hendra, Brisbane
Available 9am to 9pm
In-call only by appointment
Mobile: 0499 978 955
Please TEXT me to book your Couples reconnection session today

.
TESTIMONIALS
.
J and I are so happy we found you, Rose. We both came away refreshed and enthusiastic about getting our sex life back on track. What you taught us about devotion and intimacy has been sadly lacking, but now we have a clear way forward. We're back in love again. Can't thank you enough  J and K
.
Rose, what can I say?  You've resurrected our sex life!  After 17 years of marriage, sex was not that interesting or frequent.  We thought we'd just have a bit of holiday fun and do something different, but you've given us a new life, we feel like we're on our honeymoon again.  And your advice about daily intimacy has made us that much closer.  You are an amazingly intuitive and talented woman.  We can't thank you enough!     B and V
You are a very easy person to connect with.  T said she would have liked to orgasm sooner (lol) ….. happy to participate for the together experience. B and T
.
.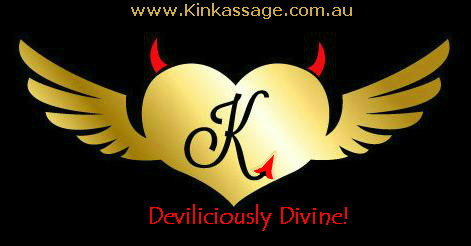 Kinkassage® is a Registered Trademark of Aleena Aspley Australia

COUPLES KINKASSAGE