Yoni Kinkassage Awakening Bodywork
Yoni Kinkassage Awakening Bodywork with Rose Richie Hendra Brisbane
YONI AWAKENING BODYWORK
AWAKEN PLEASURE & BLISS FOR WOMEN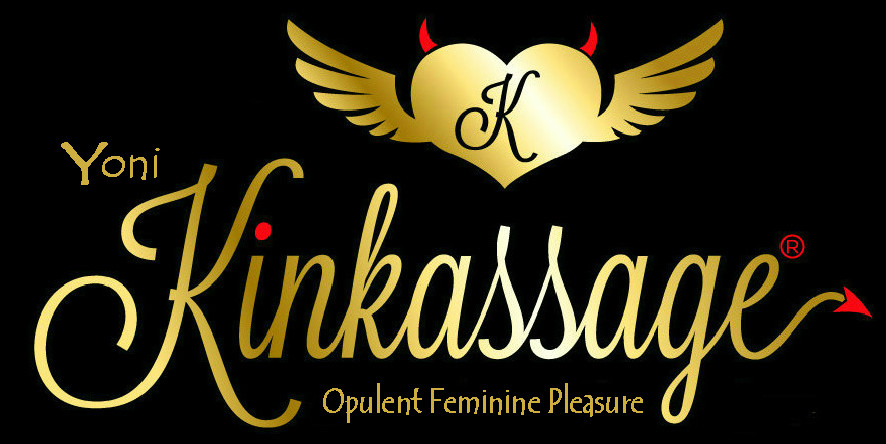 Kinkassage® is a Registered Trademark of Aleena Aspley Australia

.
YONI AWAKENING BODYWORK BY KINKASSAGE®
An intimate hands-on session of Yoni Awakening Bodywork is the first step in awakening your sexual being.
During your Yoni Awakening Bodywork session you will truly feel your body as it is being relaxed and touched intimately, to be in the present moment, aware, stimulated and truly alive.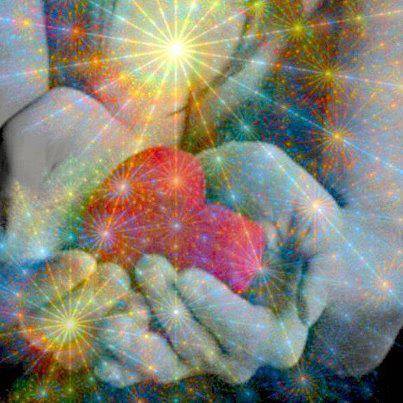 Your Yoni Awakening Bodywork session is a ritual of profound relaxation and the opportunity to awaken the sensual Kundalini (sexual) energy, at the base of your female spine.
With expert guidance, we will coach you to relax using breathe, sound, presence and intention. As your personalized session continues, your body may start to tingle as your feminine Kundalini sexual energy begins to flow through your entire body.
Throughout your Yoni Awakening Bodywork session, you are given time to feel your body being slowly explored and relaxed SAFELY without goals. A sacred, safe space is created in which your female body can surrender to touch, release stress and feel more alive while staying fully present and in the moment.
.
IT IS OUR DESIRE TO MAKE YOU FEEL COMFORTABLE IN OUR PRESENCE
Your session begins with a chat, and a hot or cold drink, to discuss any issues that you are facing in your personal life. We will discuss several different topics around your sex life, experiencing orgasm, feeling comfortable in your own body, your hormone health, lubrication, if you have experienced sexual abuse or vaginal trauma, vaginal pain from genital scars caused by a medical procedure, vaginal scarring from giving birth, your libido, your ability to let go and surrender during sex or if you have unprocessed injuries which cause Yoni pain, dryness and tension. Any one of these issues can hinder your female ability to experience bliss, pleasure and orgasm in your sex life.
.
INTENTION, SAFETY AND BOUNDARIES
After our chat, about your sexual health, we will chat about the intention of your Yoni Awakening Bodywork session. We will discuss safety and boundaries, I will then ask you to go to the toilet and I will invite you to disrobe and lay face down on my massage table. It is entirely up to you, as to whether you wish to be draped with a sarong during your intimate session, or if you feel comfortable being completely naked in our presence.
Your Yoni Awakening Bodywork session will begin face down on the massage table, we will place our hands over your heart and base chakra's, staying open and still, while caring and calming energy flows from our hands and into your body. We will coach you with guided breathing and relaxation, utilizing Kinkassage & Tantric techniques.
.
RELAXATION FIRST
Your COMFORT and sense of SAFETY is of utmost importance to us and starting face down is a very safe and nurturing position. The session will go at the speed which you are most comfortable, your session will be un-rushed and you will need to allow three hours on your very first session.
During your Yoni Awakening Bodywork session, your breathing will slow into deep belly breaths as your body becomes more and more relaxed. Our intuition and experience, guides our hands, as we tune into your body's luminous energy. We will coach you to breathe deeply and assist you to connect with your circular breath, (in through nose, out through mouth) and flow of energy within your body. Our touch is gentle and relaxing, responding to your subtle body's imbalances and emotional needs, as well as deeper with emphasis on the physical body and relief of muscle tension.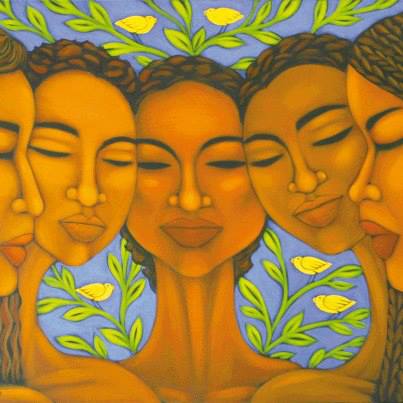 During the second half of your Yoni Awakening Bodywork session, we will ask you to slowly, turn over, face up. We will then gently place my hands gently over your heart and lower chakra's and ask you to breathe and focus on how you feel.
At this stage you could feel blissful, happy, sad, mad, joyous, a wide range of feelings, your mind may wander or think this is silly. We will ask you to give yourself permission to feel what is coming up and to allow yourself to experience these feelings. We will then coach you to breathe, relax and release any negative feelings out into the universe.
Yoni Kinkassage Awakening Bodywork
THE BREASTS ARE THE SEAT TO THE GODDESS' SEXUALITY
When it feels appropriate, it is our intention to awaken your upper body with a slow and gentle touch. The breasts are the seat to the Goddess' sexuality so this is an appropriate place to start. The key here is to stay present to the feeling and not go into fantasy. Imagine that you have never been touched before and simply feel what it feels like receive slow, gentle touch. Your entire upper body, breasts, belly, hips, inner thighs and legs will be awakened slowly and explored as you continue to breathe. After making sure you are comfortable on your back and feeling safe and connected, the session will gradually flow into external vulva bodywork with organic coconut oil. Your Yoni health is important to us and we always wear vinyl gloves, when we give intimate genital bodywork.
.
YONI AWAKENING BODYWORK BY KINKASSAGE®
Your Yoni / Vulva Bodywork session will go one touch at a time. You will be encouraged to let us know how you are feeling. Often when an intense pleasure or emotion surfaces, humans hold their breath. This shuts off our resources and makes it more difficult to move erotic energy, so if this happens we will gently remind you to continue taking deep breaths. relax, surrender into the moment, and enjoy receiving my caring touch.
It is important to relax the female genitals completely before any internal Yoni bodywork. We will always ask permission before entering your Yoni, and  one step at a time, starting at the entrance of your vagina, we will begin your intimate Yoni Awakening Bodywork.
As your intimate Yoni Awakening Bodywork session progresses you may feel many emotions, thoughts and feelings, many women start to cry, and we will ask you to put your hand on your heart and if you want we will ask you to express verbally what you are feeling. We will remind you to continue breathing slowly and release any tension. This is the secret of Yoni Awakening Bodywork, and the reason this type of intimate holistic therapy is very important, to awaken bliss and pleasure when you are masturbating solo, or having sexual relations with your partner.
Slowly, your Yoni Awakening Bodywork session comes to a close, you will be given time to come back and bask in the wonderful energy that has been created. You will be comforted with light gentle touch all over your body, wrapped in the warm blanket, and allowed to relax and re-group.
After your Yoni Awakening Bodywork, we will give you a glass of water and it is now a good time, to have a chat about your experience and how you are feeling.
Yoni Kinkassage Awakening Bodywork
HOME EMBODIMENT PRACTICES
Before you leave, we will discuss with you some home embodiment practices, that you can try at home, to further initiate your female body to open to more bliss and pleasure.
We recommend at least three sessions of Yoni Awakening Bodywork by Kinkassage® to fully receive the healing benefits of this unbelievable feminine healing bodywork session.
.
.
WHAT TO EXPECT IN A YONI AWAKENING BODYWORK SESSION
Kinkassage® Duality Relaxation Bodywork
Yoni Awakening Bodywork to dissolve unprocessed injuries and trauma which cause Yoni pain, dryness and tension.
Yoni Awakening Bodywork to awaken bliss & pleasure
Yoni Awakening Bodywork to assist awakening female squirting
Personalized pleasure coaching
Sensate Touch Techniques
Kinkassage® and Tantric Principles
Being present while relaxed into the moment
Breathing techniques to awaken female sexual energy pathways
Shamanic body de-Armoring
Pudendal nerve awakening to bring pleasure ALIVE!
Pelvic nerve and Vegas nerve activation
Awakening of over 15,000 nerves in the pelvic cavity
Enjoy bootylicious buttock bodywork and rosebud reflexology
A positive experience and a smile from ear to ear when you go home
.
.
YONI AWAKENING BODYWORK BY KINKASSAGE®

PRICING
Two Hours+   $600 Yoni Awakening Bodywork
.
CONTACT ME
Ms. Rose Richie
Hendra, Brisbane
Available 9am to 9pm
In-call only by appointment
Mobile: 0499 978 955
Please TEXT me to book your Kinkassage session
.
.
TESTIMONIALS
Your service and understanding are second to none, Rose.  You put me at ease from the first and I knew I was in good hands!  I used to think I was pretty orgasmic, but you have taken my sexual experiences to a new height – and I'm loving it.  Can't wait for my next visit!   Fiona

.
I was a little hesitant about this kind of massage but figured I would treat myself.  You talked me through what to expect, but even then I was so pleasantly surprised.  I never realised just how relaxed I could feel, and you were so attentive and professional!  I left feeling totally indulged, and quite a few people noticed my "glow" of satisfaction later that day.  I've recommended you to a few of my close friends too.  Thanks again, Rose, for a uniquely wonderful experience.
Claire

.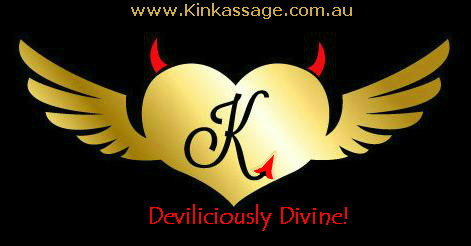 Kinkassage® is a Registered Trademark of Aleena Aspley Australia

YONI AWAKENING BODYWORK